This week we're focusing on how to get the most out of TpT sales and how to increase your revenue and impact during site wide sales.
We are in the Back-to-School season, and even though we don't know the future of this year's learning environment, we can prepare great lessons for our students. Let's get rid of the mindset blocks of people not wanting to purchase because of the COVID epidemic. This is absolutely not true. Everyone still needs resources for next year. They need you more than ever! Teachers are buying! It may be a little bit different from last year, but they still need the resources. Today we're going to jump in with tips for you to not only increase your revenue, but do it in a more efficient way.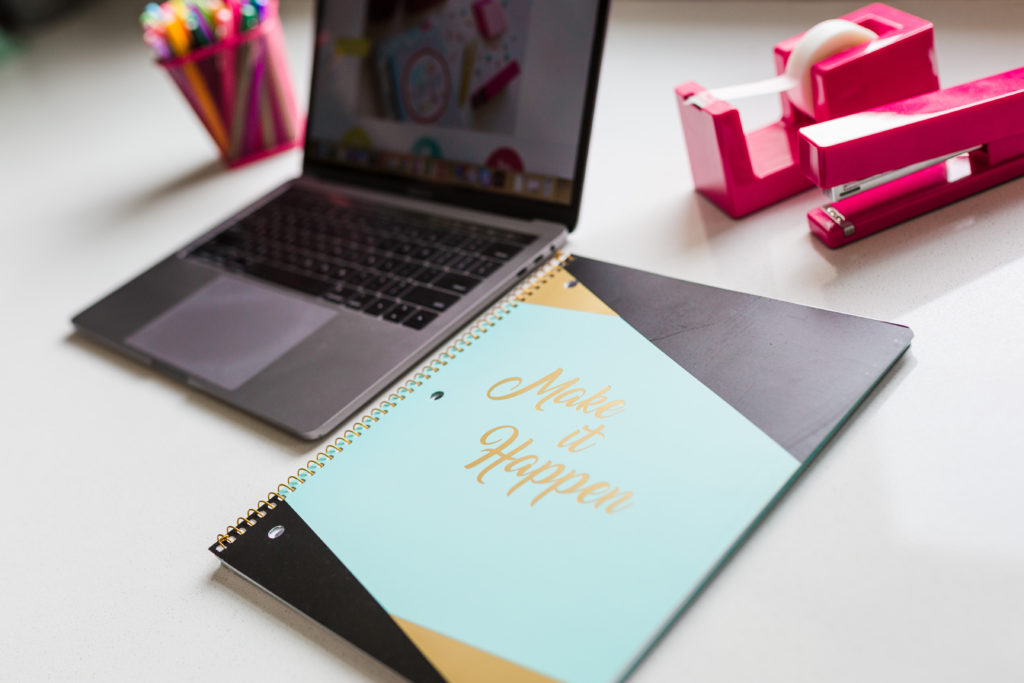 Episode #25 Takeaways
Create your sale promo images for the entire year. I use one promo image for every sale.
Use familiar branding specific to your brand, with the basic percent off. This will make it universal and easy to repurpose.
Write your sales promo emails for the entire year. Create an email template that is easy to drop your new promo code into. This is a HUGE time saver, I have 5 emails ready to go at a moment's notice.
Write your social media copy in advance, schedule them in advance, and have your images ready and waiting. This will help you collect everything and start promoting fast and with less stress.
Highlight information in your bundles, tell what makes them special, and make it easy to see specific bundles instead of saying your entire store is on sale. Highlight a Math or Reading bundle and help prevent decision fatigue.
A couple weeks before a predicted sale, start increasing your advertising budget.
Make sure to schedule your sale on your TpT website once the date is announced.
Insert your promo code into your emails and social media posts.
Offer a giveaway on your social media pages and choose winners on the morning of the sale.
Do not make NEW resources just because the sale was announced. You will cause yourself more stress than will be helpful in your revenue stream.
Go Live! On sale day, get online and chat with teachers and see what questions are coming your way! You might be able to direct them to your bundles and solve their problems.
I would love to connect with you! You can find me on Instagram at @not_so_wimpy_entrepreneur.
Will you please take two minutes to leave a review? Reviews are one of the BEST ways to support the podcast because it lets potential listeners know that there is something worth tuning into. Head to Apple Podcasts to leave a review. Thank you so much for your support!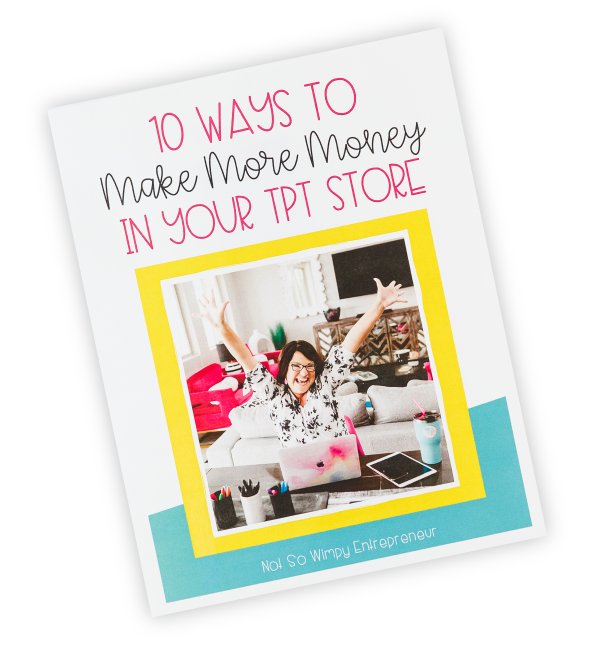 10 Ways to Make More Money in Your TPT Store
Whether you are a new or a seasoned TpT author, these strategies are sure to jumpstart your creativity and your revenue!