Hey friend, I'm Jamie Sears. I'm the Founder and CEO of the Not So Wimpy Teacher, a 7-figure entrepreneur, and I work 20 hours a week doing what I love most: serving teachers.
But that's not where I started. And it's probably not where you started either.
I started serving students as a 3rd grade teacher and I LOVED it. Discovering ways to engage their young minds and help awaken their love for learning lit me up. So I decided to start creating my own resources.
I had the brilliant idea to open my own TpT store with the lofty goal of earning…drumroll please…an extra $20/month so I could purchase supplies for my classroom (you know what that's like).
And, to be honest, even that $20 goal was so intimidating to me at first.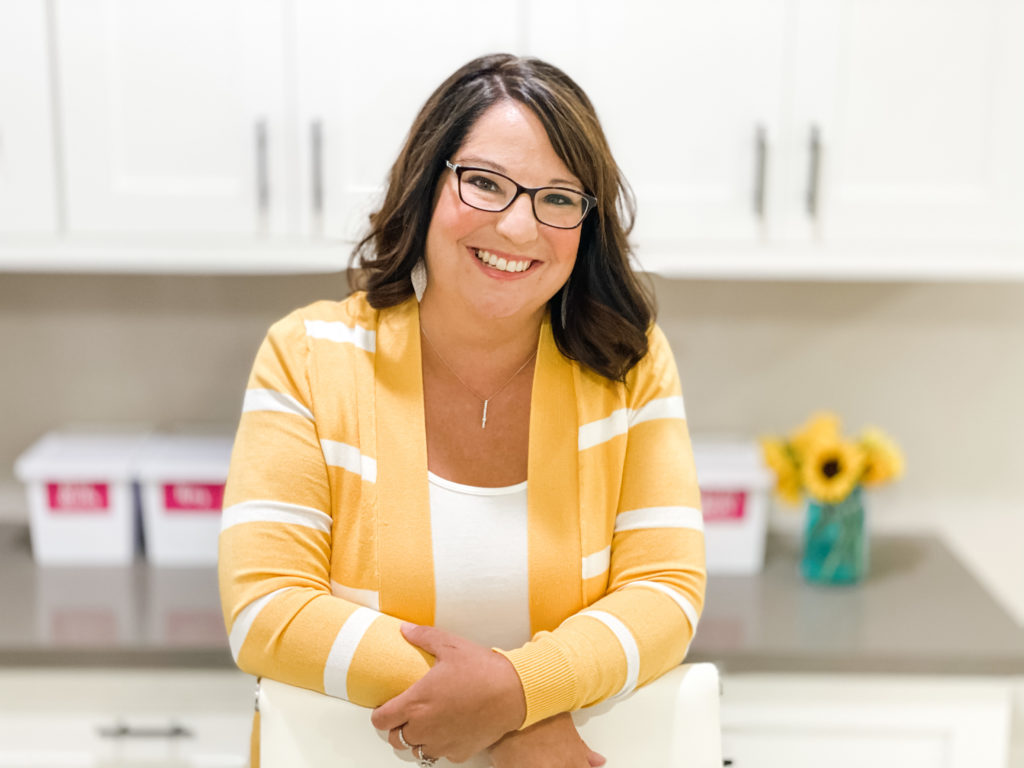 "Who am I kidding?" I complained to my husband (also my high school sweetheart), "Who's going to want to buy anything I create?"
But he encouraged me to keep going, and I'm so glad I did.
As my "side hustle" TpT business started to grow, a whole new world opened up to me.
I started to ask myself, "What if I could impact teachers doing what I love AND set my own hours so I can spend more time with my family (mom of 5 here)??"
Over the last 8 years, that's exactly what I've done.
I've grown Not So Wimpy Teacher to a multiple 7-figure business with a team of 18 that helps me serve several hundred thousand teachers around the world with engaging 2nd-5th grade resources, a blog, a YouTube channel, and the largest Facebook Groups in the education space. It still amazes me to even say that, because I feel honored and humbled that I get to do what I do each and every day.
But the best part of all? I still work just 20 hours a week and I have another passion now too: helping you do the same.
Here on my website and on the Not So Wimpy Entrepreneur podcast I share my favorite strategies for growth, leadership, marketing, launching, content creation, and productivity with you. Why? Because I believe there's more than enough success…more than enough revenue…and more than enough teachers who need help for the both of us.
So, wherever you are in your journey from teacher to entrepreneur to CEO, I want to encourage you. You can do this! And I'm going to be right here cheering you on.
Have a Not So Wimpy day!
Jamie Sears