Okay, be honest. Do you get nervous about doing live video? About the thought of going live on Instagram or Facebook or doing a webinar? If so, you're not alone.
MOST entrepreneurs are nervous about doing live video! If you've ever felt that way, then you're going to love today's guest: Heather Sager of Finding Your It Factor. She helps entrepreneurs shape & deliver their message on live video and she makes it SO simple to get started.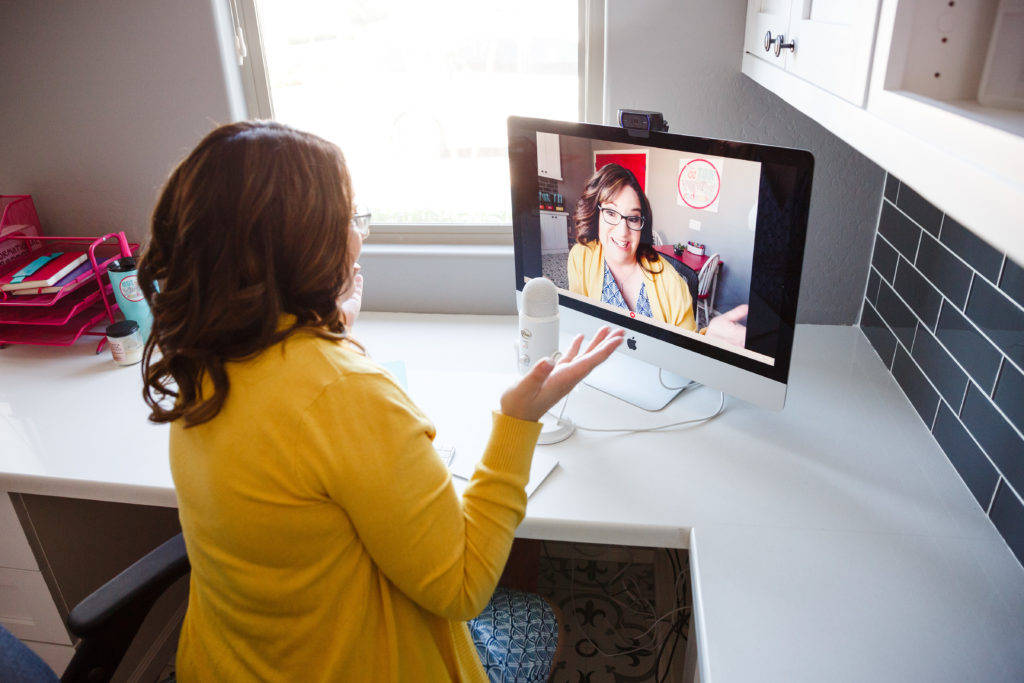 Episode #29 Takeaways
When you put so much pressure on yourself to be "perfect," it's because you're focusing too much on the actual words.
Video is your way to get yourself to fully show up.
What skills have you used in your past careers? Pull those over to live video.
The more you do it and your confidence grows, the better you get.
4 simple steps to get started with live video:
Step 1: Make the decision that you are a live video person.
Step 2: Commit to a schedule.
Step 3: Choose your theme or topic.
Step 4: Prep with intention.
I would love to connect with you! You can find me on Instagram at @not_so_wimpy_entrepreneur.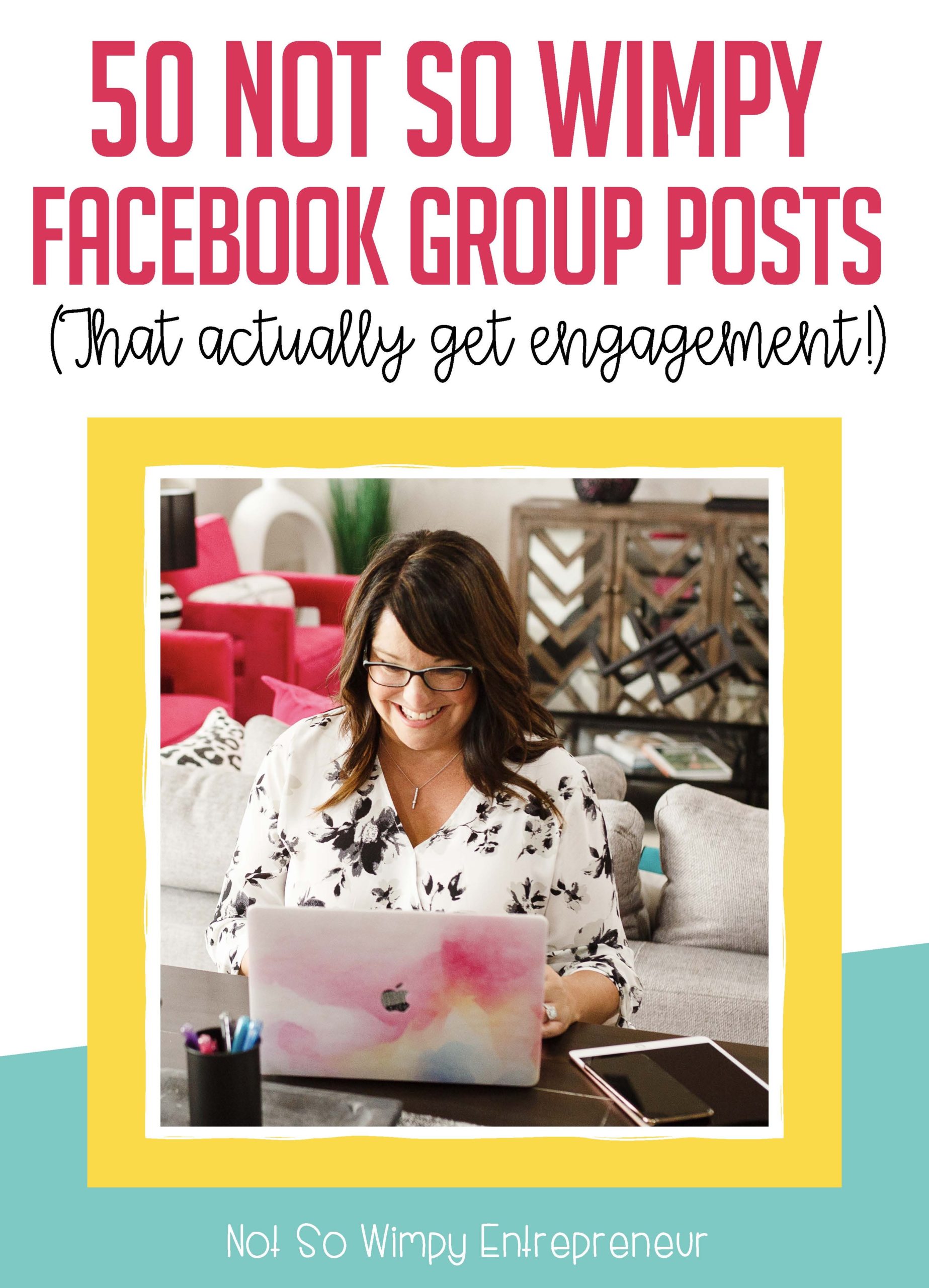 50 Not So Wimpy Facebook Group Posts (that actually get engagement)
Building authentic community on Facebook is one of the best ways to build trust with your audience and get them excited to buy from you! But it doesn't have to be complicated. These 50 posts have given us amazing engagement and so I'm sharing them with you! Use them exactly or tweak them for your ideal customer.