Do you have yearly planning retreats? In this episode, I'm telling you why I think you should.
My team and I have a planning retreat every year that I find so valuable, so I wanted to tell you what our retreats look like and help you decide whether a planning retreat would be a good idea for you.
I'm sharing everything you need to know about why we have planning retreats and what we cover at them. In this episode, you'll learn when and where to have a retreat, how to prepare, and how to make sure the things that you plan at the retreat get implemented afterward.
Whether you've had a planning retreat before or this is your first time hearing about them, this episode will help you figure out how to plan one for your business.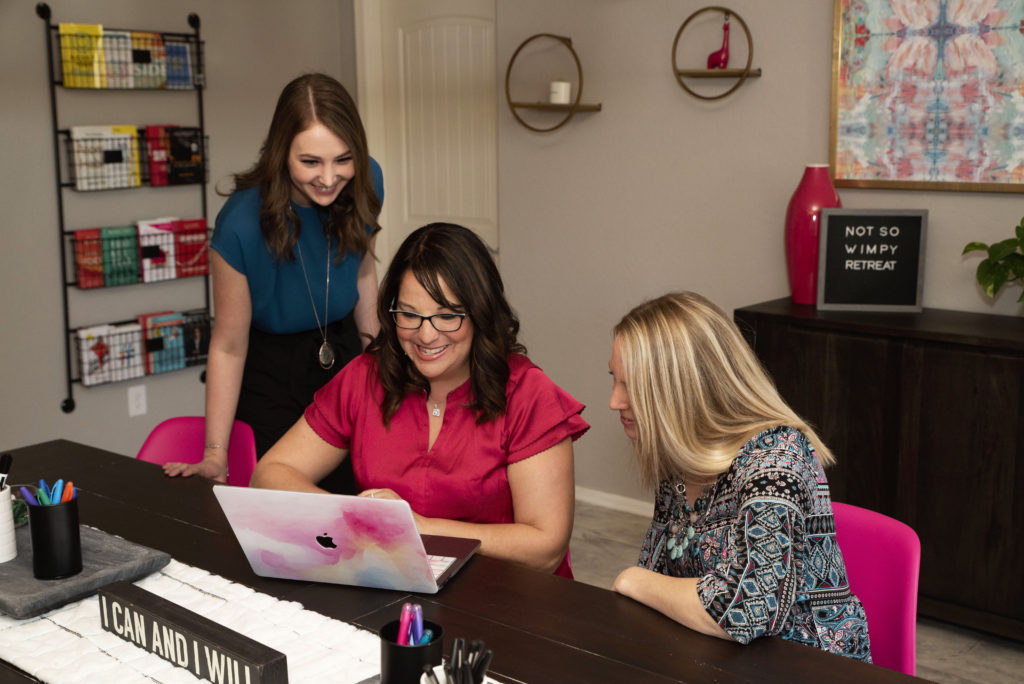 Episode #91 Takeaways
Work your business around your personal life, not your personal life around your business.
Decide how many hours you want to work and then fit in the most important things.
You don't have to have a team to enjoy the benefits of a planning retreat.
There is value in celebrating and learning from the previous year.
You should be setting goals every year.
Have fun, bond, and socialize with your team.
It doesn't have to be January to have a planning retreat, you can have one now.
Make decisions based on numbers.
Don't forget about your ideas after the retreat.
This episode will help you plan your retreat from beginning to end. Even if you don't have a team, I've included ideas to help you plan a solo retreat. I think you should give it a try.
Find me on Instagram and let me know if you've ever hosted or attended a planning retreat before! If not, are you going to give it a shot?
I would love to connect with you! You can find me on Instagram at @not_so_wimpy_entrepreneur.
Listen to this episode and all previous episodes on your favorite podcast platform at pod.link/notsowimpyentrepreneur!
Links Mentioned in this Episode