You're busy, right? That's exactly why you don't have time to be creating new content every day.
In this episode, I'm going to share 10 different ways that you can repurpose one piece of content so that you can make that one piece of content stretch beyond single-use.
When you create one piece of content, you can use it over and over in many different ways to attract different types of learners from your audience.
This is the perfect episode for any busy teacher entrepreneur who gets overwhelmed by how much content they feel like they need to create.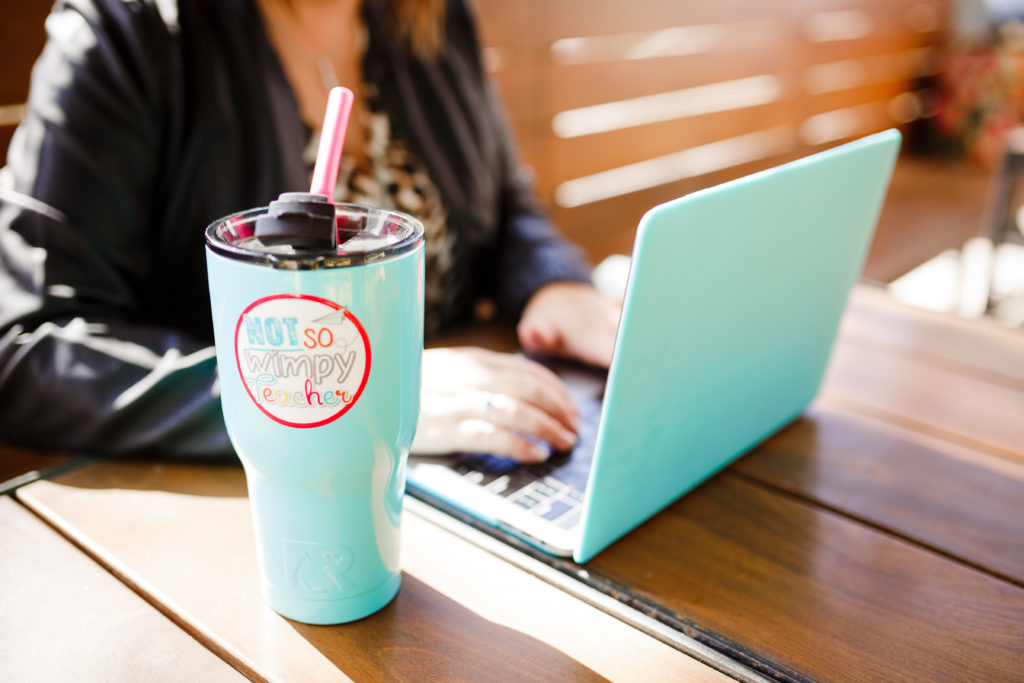 Episode #63 Takeaways
It is important to repeat yourself.
You have to start by creating new content.
Use new content for a Facebook Live.
Download your Facebook Live and upload it to your YouTube channel.
If you don't love writing, make a video first and then turn it into a blog post.
Take one tip from your blog post and make a graphic to share on social media.
Tease the main points of a blog post in an Instagram Reel.
If you create a Reel, share it on your Instagram Stories.
Send a link to your content via email.
Upload one of the videos you have made as a free product in your TpT store.
If you have a series of videos, create a mini-course and give it as a lead magnet.
Upload your video as a Facebook Premiere when you don't have time to go live.
Do you see that there are so many ways that you can take a blog post and spread it out?
I'm not saying that you should do all 10 of these every time, but pick a couple and make them a part of your process!
I'd love to know which tips you choose and which ones work best for you so be sure to reach out and let me know.
I would love to connect with you! You can find me on Instagram at @not_so_wimpy_entrepreneur.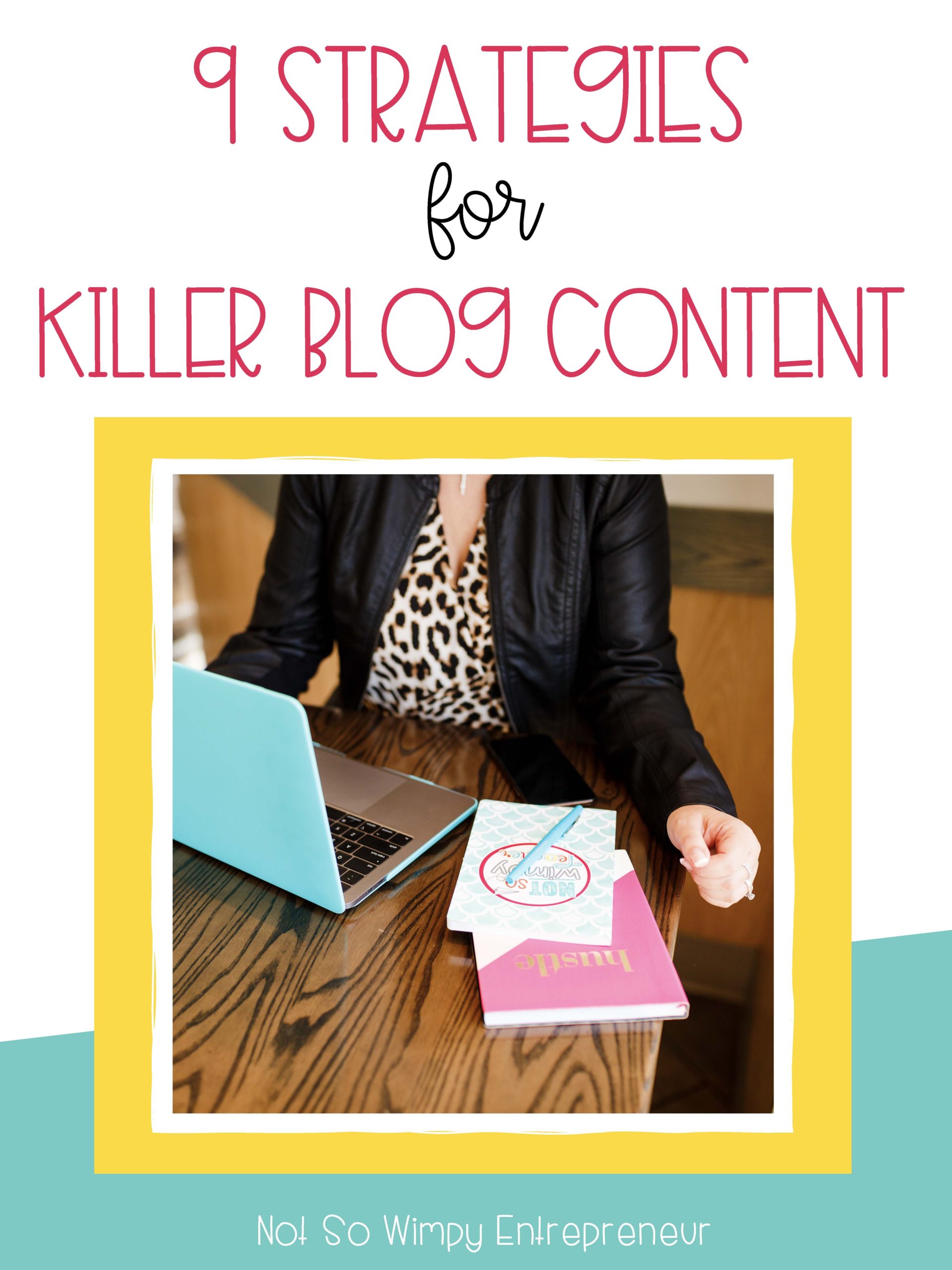 9 Strategies for Killer Blog Content
Want to create killer content without a ton of time & energy? You've heard the key to engaging your audience (and converting them to customers) is creating consistent content they value. But what do you do when you don't know what to create, don't have a lot of time, or just don't love writing blog posts? Grab my free guide to killer blog content simplified!