This is the second episode in our series about blogging, so if you didn't catch the first one, you might want to start there so we're all on the same page.
Today we're going to tackle how on earth to come up with something to write about.
I'm especially going to get into how I come up with tons of blog posts that help me sell a resource. I'm going to describe my soft sell process which is how I write 75% of my blog posts.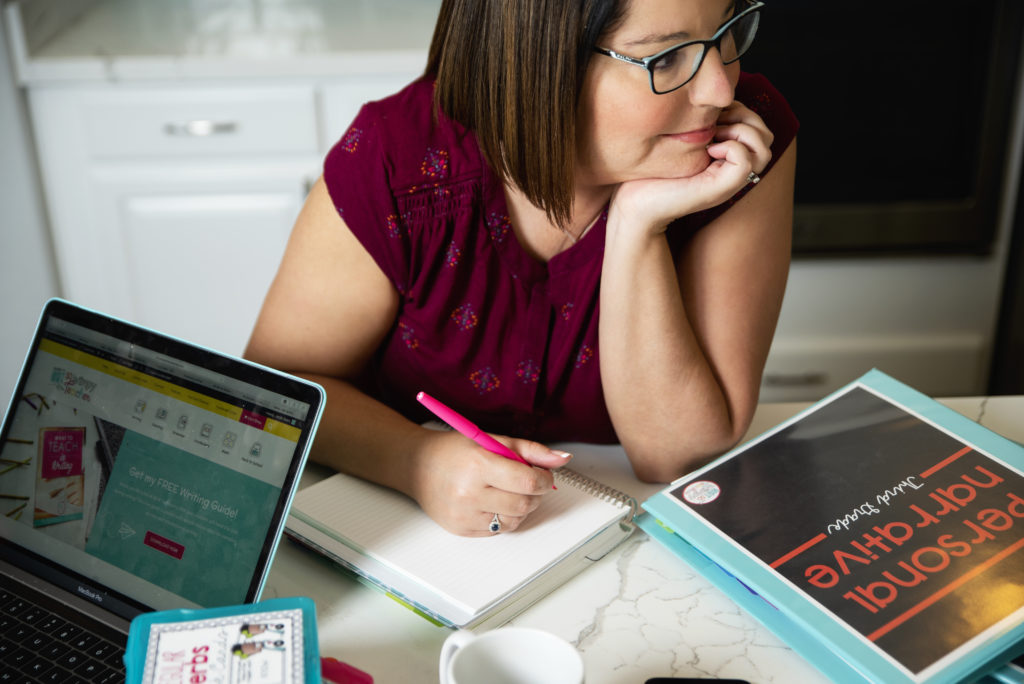 Episode #56 Takeaways
Every blog post should focus on one specific topic rather than being a journal entry.
It's okay to want to make money from the time you invest in your blog.
Write blog posts to soft sell specific resources.
Break down your content into smaller posts.
Look at your customer's questions about your resources for blog post ideas.
One resource can generate a ton of different blog post ideas.
This method for coming up with topics is going to give you more blog post ideas than you could ever write! Trust me. Put aside 30 minutes to work on it, and you'll have content for months!
I would love to connect with you! You can find me on Instagram at @not_so_wimpy_entrepreneur.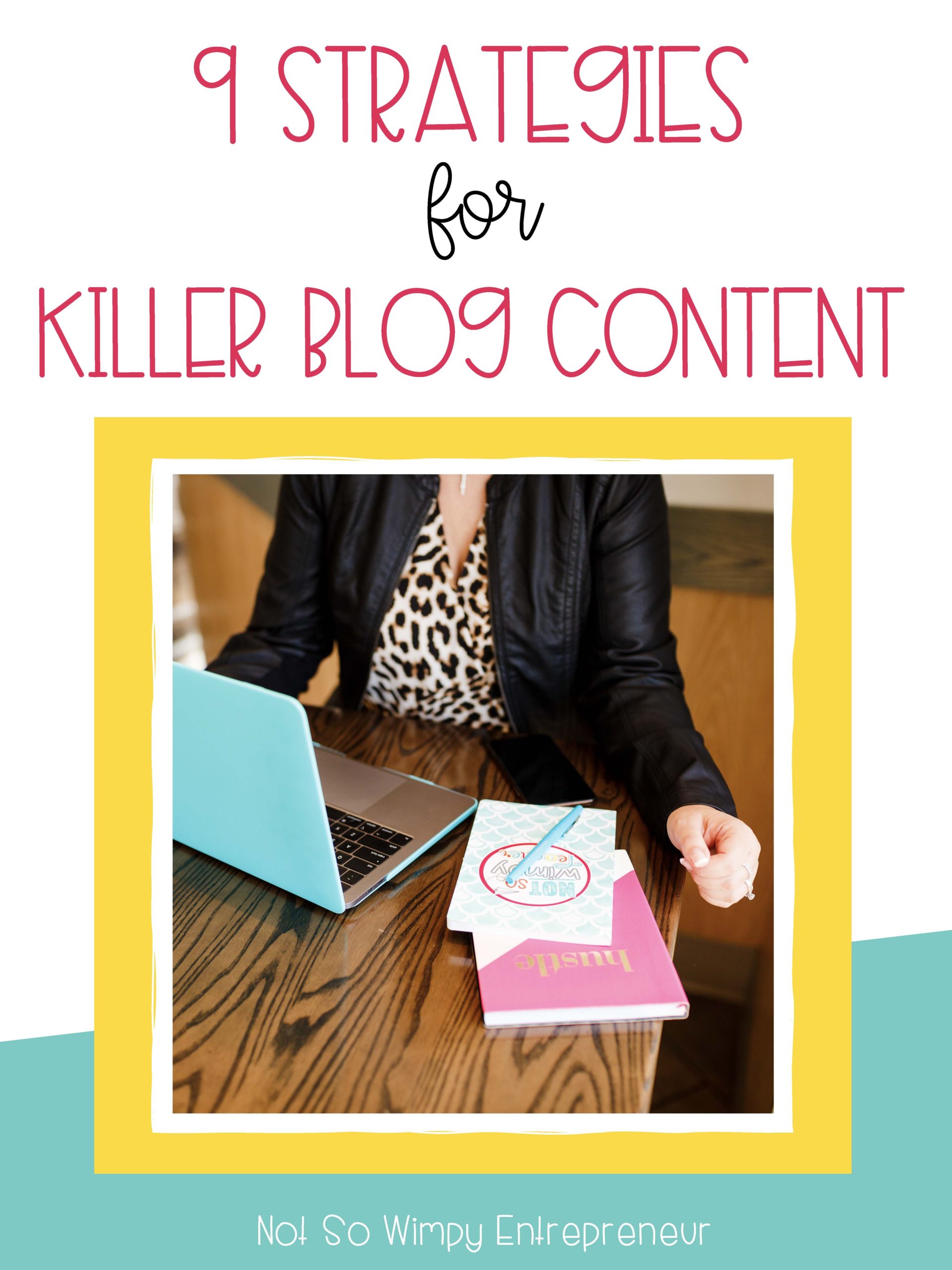 9 Strategies for Killer Blog Content
Want to create killer content without a ton of time & energy? You've heard the key to engaging your audience (and converting them to customers) is creating consistent content they value. But what do you do when you don't know what to create, don't have a lot of time, or just don't love writing blog posts? Grab my free guide to killer blog content simplified!