Welcome back to another episode of the Not So Wimpy Entrepreneur Podcast!
Do you hate looking at your numbers?
I get it. I think a lot of creative, visionary types tend to struggle with the data and numbers side of their business, but it is super important to understand them!
In this episode, I am going to simplify things for you.
We are chatting about data generally, but we're also going to be diving into the specifics of using your TpT conversion rate. We're going to talk about what it means, why you might have a low conversion rate, why you might have a high conversion rate, what you could do with your conversion rate, and how we use conversion rates to make decisions regarding our Facebook ads.
I'm bringing on my husband, Scott, to talk about this because he's my data guy, and he'll be able to answer all of our questions.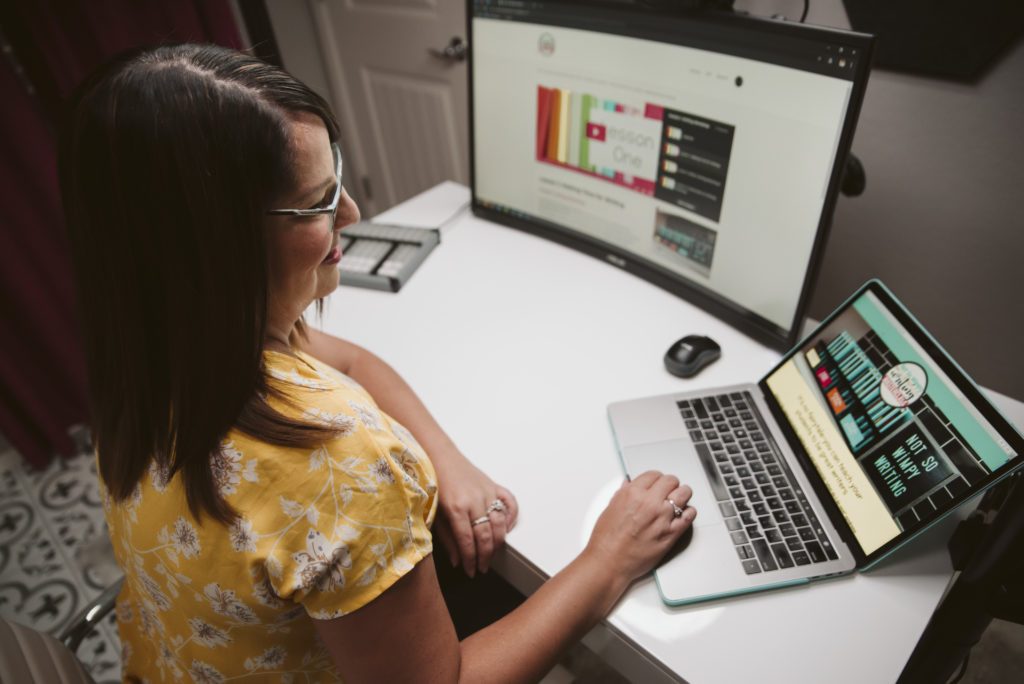 Episode #74 Takeaways
You want to look at data that directly affects your outcome.
Compare your numbers to your own past numbers.
Track numbers weekly rather than daily or hourly.
You need to be making decisions based on data.
A conversion rate tells you how many people it takes to click on your product before someone buys it.
Don't decrease your price to increase your conversion rate.
Improve your listing to improve your conversion rate.
Calculate your earnings per click.
It's important to have someone tracking the numbers in your business, so if it's not going to be you, make sure you bring someone on to do it for you!
Once you've collected some data, you can use it to make decisions about what products to make, what products to promote, whether to add budget to your Facebook ads or turn them off. Your numbers will tell you what to do.
Don't forget to leave a review letting me know what you think of the podcast! I love to read them, and I really appreciate it.
I would love to connect with you! You can find me on Instagram at @not_so_wimpy_entrepreneur.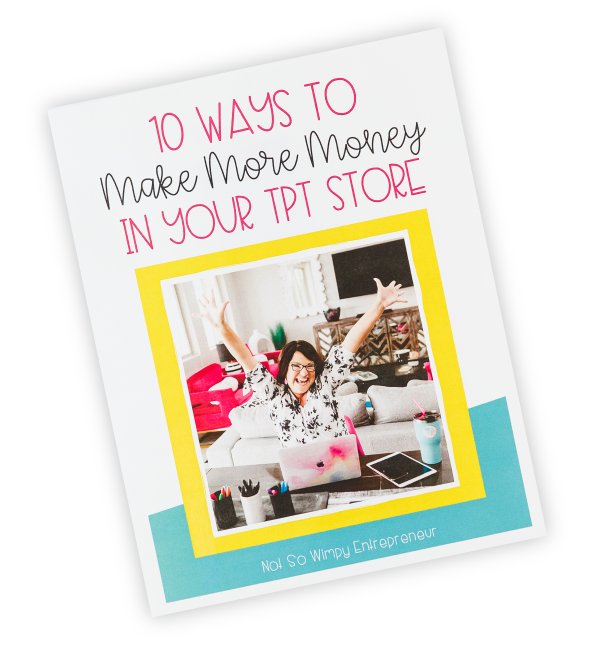 10 Ways to Make More Money in Your TPT Store
Whether you are a new or a seasoned TpT author, these strategies are sure to jumpstart your creativity and your revenue!