Do you like to see what goes on inside other people's businesses? Me too. It's fun, but it also helps me to learn!
I'm excited about this episode because I'm going to give you a little sneak peek into my team and what they are doing in my business. I wanted to do this because I get a ton of questions about hiring help.
"Who does what on your team?"
"How did you hire them?"
"Where do you hire them?"
"Aren't you scared they won't do a good job?"
"How do you train them?"
I know you may have a lot of questions, so let's unpack it together. Let's take a behind the scenes peek at what the Not So Wimpy Team looks like!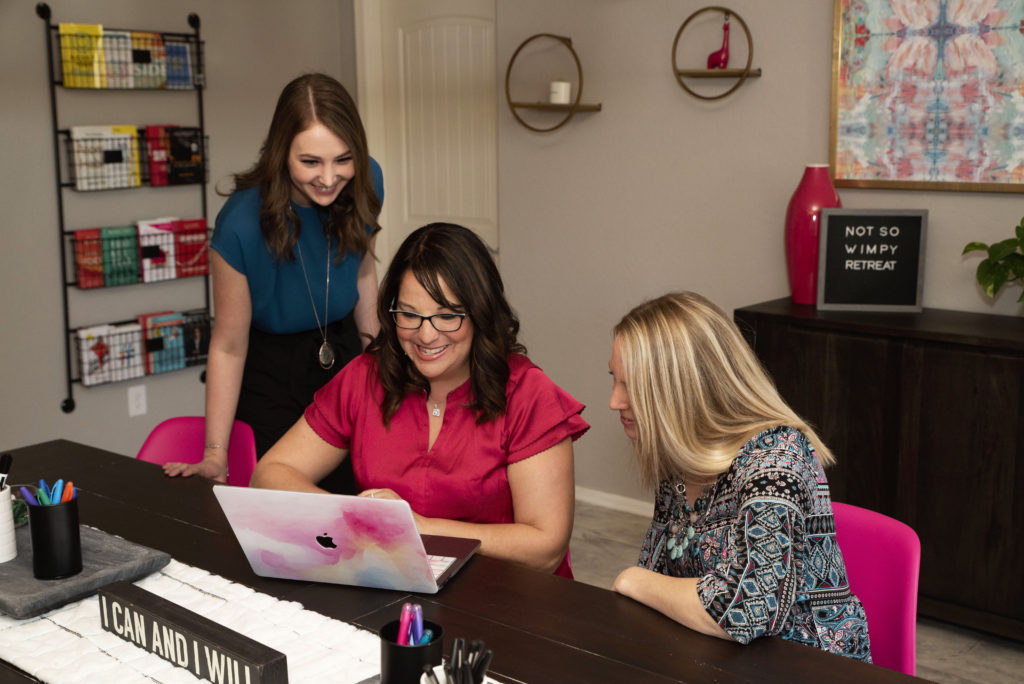 Episode #37 Takeaways
Hiring a team requires a mindset shift.
There are people out there who can do everything you do, and maybe even better because it's their area of genius.
Hiring someone can help you grow 10x faster than you could on your own.
You should start hiring after you start making a profit.
Some places to hire from are Facebook groups, indeed.com, former coworkers, or VA staffing companies.
Pay for value (how much their work is worth to you).
Hire out the things that don't light you up.
You can have a team, make more money, and work less.
Everyone's team looks different.
I really hope that this just gives you a little peek into what we're doing over here and how I'm doing it. I often get asked, "how do you do it all?" Well, I don't do it all. That's how.
So stop overthinking it. You've probably already waited too long. You're probably already overwhelmed by all of the things that need to be done in your business. So maybe today is the day to sit down, write that job description, and start hiring help.
I would love to connect with you! You can find me on Instagram at @not_so_wimpy_entrepreneur.
Links Mentioned in this Episode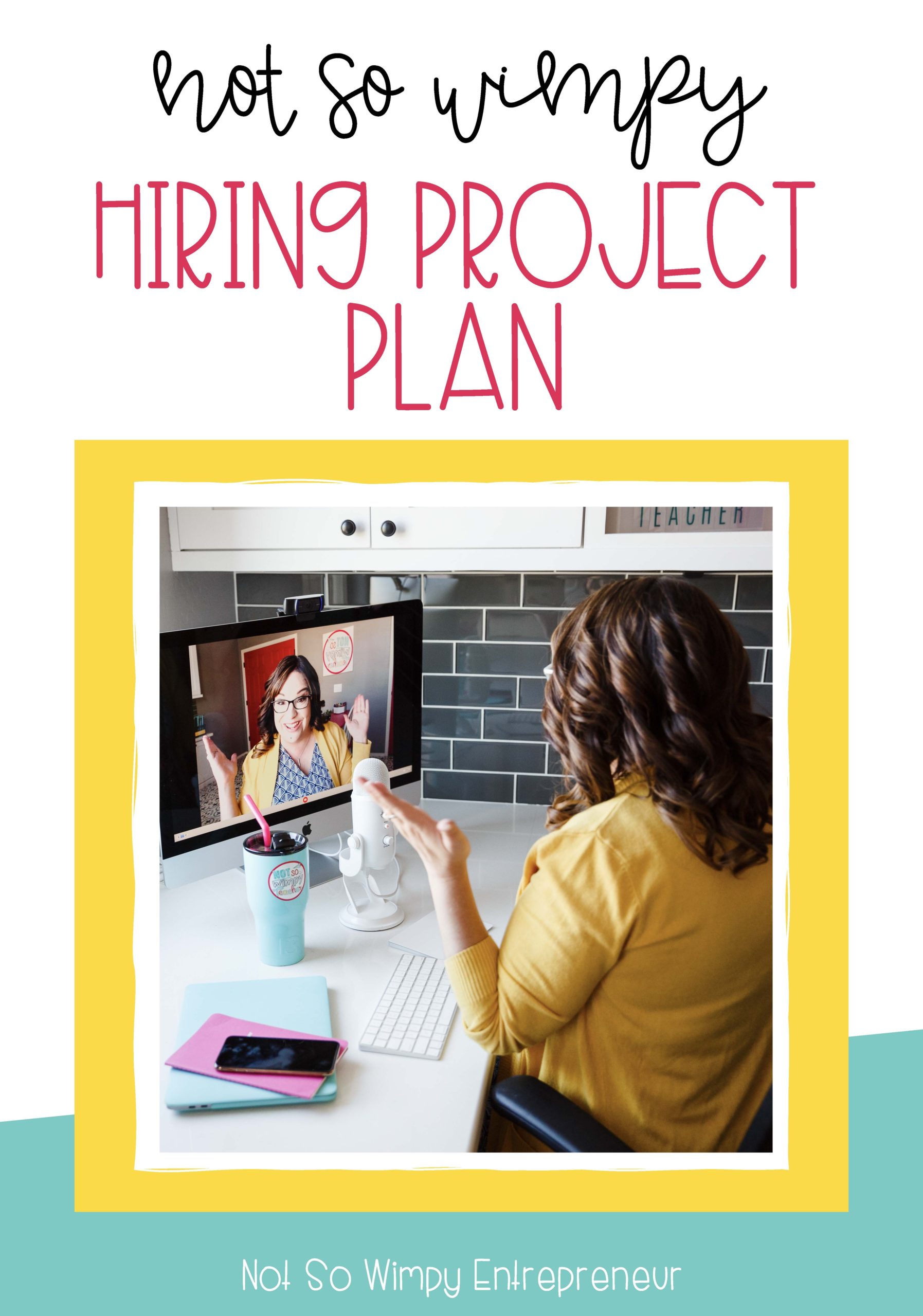 Not So Wimpy Hiring Project Plan
Ready to Hire a Team & Grow Your Business? Grab your free copy of my exact, step-by-step plan for hiring so you can grow your team with the RIGHT people and exponentially boost your revenue in the process!