Are you thinking about creating a freebie library?
This is something that I get pretty passionate about, so buckle up because I am being really upfront about how I feel about them in this episode.
As you can tell from the title, I do not have a freebie library, and I'm sharing with you the 6 reasons why I never will.
Some of you probably have a freebie library, and if you're super happy with its conversion rate and you love having one, this episode might not be for you.
But I do get a lot of questions from people who are thinking about setting one up, so I thought it would be helpful for me to bring all of my answers together in this episode.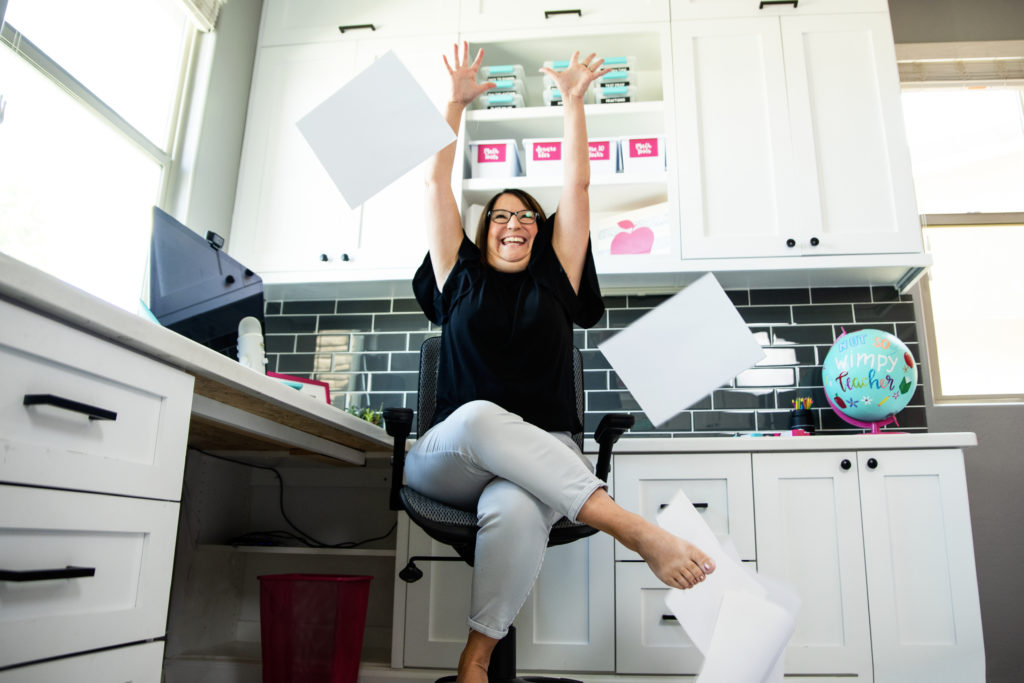 Episode #75 Takeaways
A freebie library is a collection of freebies that someone gets access to when they give you their email address.
Freebie libraries are not so popular outside of the teaching space.
You won't know what specific freebie each individual signed up for.
A standard lead magnet makes it easier to sell on the back end.
It makes it harder to be known for something when you're giving away all kinds of things.
A freebie library gives your audience decision fatigue.
Freebie libraries often aren't the best examples of your work.
You don't want to attract an audience that is only looking for freebies.
You will forever be answering emails about lost passwords for a freebie library.
Having the right people on your list is better than a large list.
You shouldn't feel like you have to make a freebie library just because you think everyone else is doing it…
I encourage you to really ask yourself what your goals are and how that library will or will not help you to meet those goals. If it won't help, you don't have to make it!
I would love to connect with you! You can find me on Instagram at @not_so_wimpy_entrepreneur.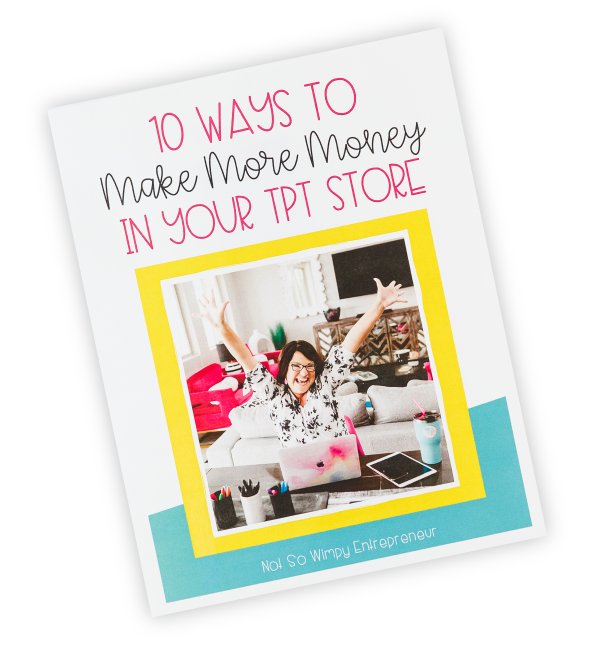 10 Ways to Make More Money in Your TPT Store
Whether you are a new or a seasoned TpT author, these strategies are sure to jumpstart your creativity and your revenue!